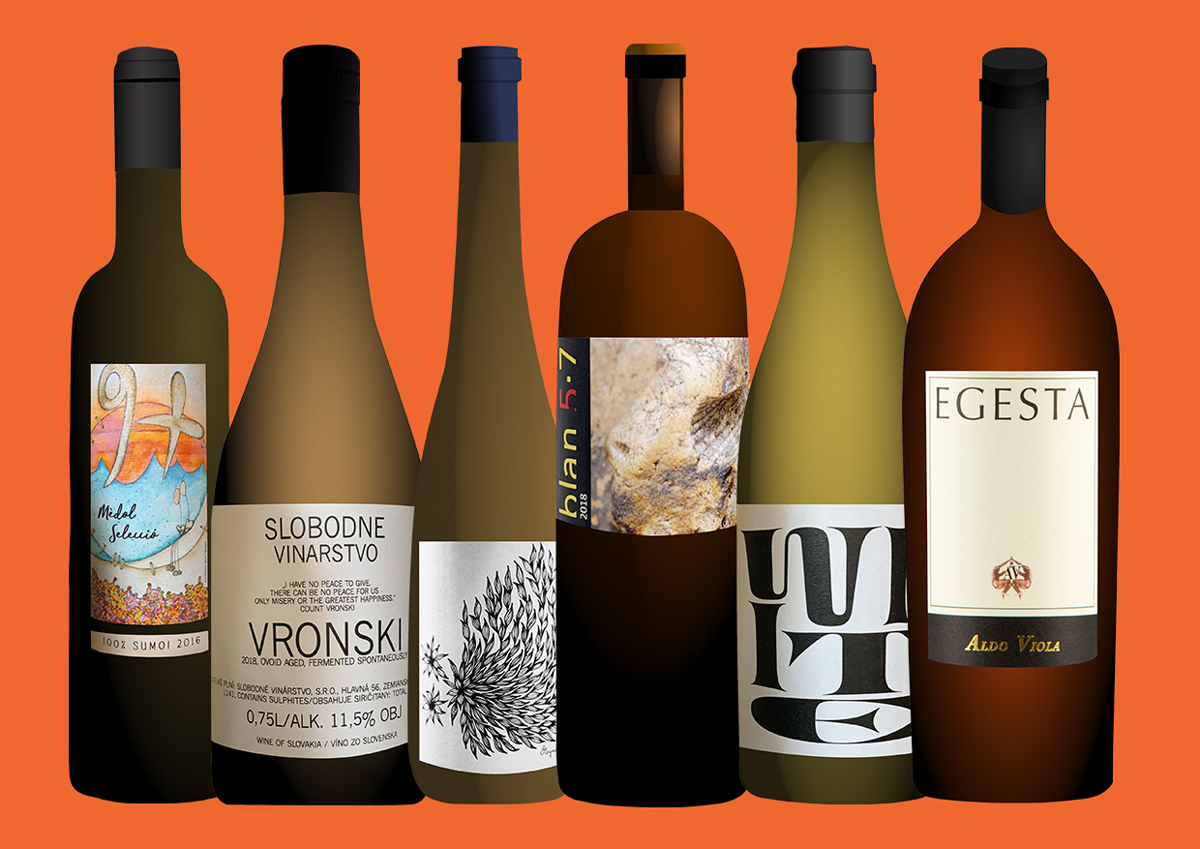 SOLD OUT
White Box 001
Love white wine? So do we, so much so that we've put together an entire box of it, one that we think is a good representation of how broad the world of whites can be, without forgetting an orange or two.
X
Shipping information
We ship by courier from our warehouse in Barcelona using custom wine packaging, every order is trackable and insured. To simplify we've worked hard to narrow things down to an easy pricing structure based on three zones, for any box up to 6 bottles.
ZONE 1
Spain Peninsula, Portugal
8.47€
ZONE 2
France, Italy, Switzerland, Slovenia, Germany, Austria, Slovakia, Belgium, Luxembourg, Netherlands, Denmark, Poland, Czech Republic, Andorra, Vatican, San Marino, Monaco, Balearic Islands, Liechtenstein
18.15€
ZONE 3
Sweden, Finland, Ireland, Croatia, Greece, Romania, Bulgaria, Lithuania, Estonia, Latvia
36.30€
For more detailed information, click here
What's in the box?

Blan 5·7
Jordi Llorens, 2018
Macabeu, Parellada
Spain
Given the details of some rambling summer months in the Spanish backcountry, Laurie Lee-style, this would be the taste. The wine has a rustic quality and a finish to it that conveys a landscape better than most and features a mix of local Macabeu and Parellada grapes.

Rare are the bottles that speak such a solemn, complex language from their infancy, but Egesta is one of those wines. A single-varietal of 100% Grillo that undergoes six months' skin contact, resulting in the deep golden-orange tinge, full-bodied texture, and the intensity of its aroma.

Schiste
La Grange de l'Oncle Charles, 2018
Riesling, Sylvaner
France
From close to the Vosges mountains in Alsace, France, the Schiste is made from a blend of Riesling and Sylvaner grapes that've been grown, as the name suggests, on ancient, mineral-rich schist soil. But our favourite element, it's the contrast of pear and light caramel on the nose and the light vegetal finish.
Müller-Thurgau, Silvaner, Scheurebe, Bacchus
Germany
From the German region of Franconia, Andi Weigand's brought us a real crowd-pleaser, a blend of Müller-Thurgau, Silvaner, Scheurebe, and Bacchus. On the nose, we have some banana, pear, and a certain smokiness, while the taste has a smooth acidity and a beautiful savoury finish.

Vronski
Slobodné Vinárstvo, 2018
Sauvignon Blanc
Slovakia
A Sauvignon Blanc from the west of Slovakia whose name alludes to the aristocrat of Slavic origins, brought up with a French sensibility—Count Vronsky—who seduces Tolstoy's lead character in Anna Karenina. Also a wonderful wine that gives a mouthful of tangerine, made with semi-carbonic maceration.

Mèdol Selecció
Celler 9+, 2016
Cartoixà Vermell
Spain
A wildcard in the box, as the name of the grape, Cartoixà Vermell, is a Catalan rendition meaning 'red Xarel·lo', but the resulting wine can go most ways, depending on how the winemaker treats it. Here, it falls firmly in the camp of an orange, with some tannins and saltiness in the mouth to round things out.