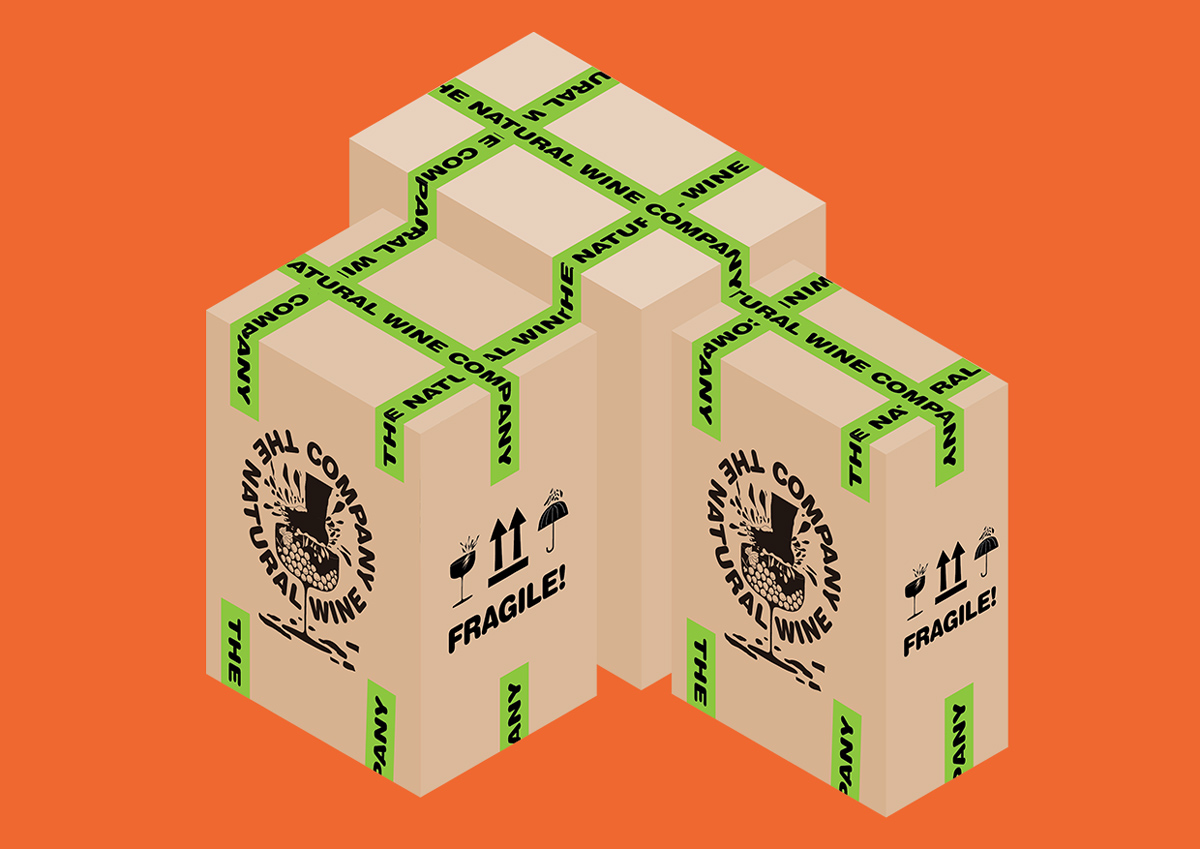 Wine Club
A curated selection of two, four or six unique natural wines delivered monthly to your doorstep. Just pick the membership that suits you best and decide when to start.
X
Shipping information
We ship by courier from our warehouse in Barcelona using custom wine packaging, every order is trackable and insured. To simplify we've worked hard to narrow things down to an easy pricing structure based on three zones, for any box up to 6 bottles.
ZONE 1
Spain Peninsula, Portugal
8.47€
ZONE 2
France, Italy, Switzerland, Slovenia, Germany, Austria, Slovakia, Belgium, Luxembourg, Netherlands, Denmark, Poland, Czech Republic, Andorra, Vatican, San Marino, Monaco, Balearic Islands, Liechtenstein
18.15€
ZONE 3
Sweden, Finland, Ireland, Croatia, Greece, Romania, Bulgaria, Lithuania, Estonia, Latvia
36.30€
For more detailed information, click here
What's shipping in December?

BIANCO TERZO
Meigamma, 2022
Nasco, Malvasia, Moscato
Italy

VINO ROSSO
Meigamma, 2022
Bovale sardo, Barbera sarda, Cannonau
Italy

Familia
Deperu Holler, 2021
Muristellu (Bovale Sardo), Cannonau
Italy

BARBAGIA ROSATO
Vike Vike, 2022

MAMA 'E SU SOLE
Ilaria Addis, 2022

BOBOTTI
Cantina Sannas, 2019
How does the wine club work?
You pick the T.N.W.C. wine club membership that suits you best—either two, four or six bottles—and each month a selection of wines will be delivered to your home. Members are charged monthly and there are no sign-up or cancellation fees. We never repeat the same bottle twice, and every box comes with a unique set of wine notes, our own personal reflections on the bottles we send. The only difference is the number of bottles you decide to receive each month.
How do we select your wines?
We're lucky to be able to draw on the relationships that Alfredo's formed through Natural Wine Distribution, allowing us to discover new wines and producers from around the world, and we're guided by the trips we make and people we meet, which all converge into our handpicked selection of wines each month. Importantly, the idea behind T.N.W.C. is to try new things and grow and learn together, so while we'll always bring you excellent natural wine, we also try to include bottles you wouldn't have necessarily tasted or known about or had access to. Finally, we also work directly with the producers themselves, who bottle their wines with the absolute lowest possible chemical or mechanical intervention. For us this means natural, organic, and/or biodynamic.
What kind of wines can I expect from the wine club?
A monthly membership means you can expect an interesting and varying mix of red, white, orange, rosé, or bubbles, ranging through different profiles of dry, funky, earthy and classic. We try to include a diverse and individual selection, representing different grapes and different countries, in every box. We want the diversity and individuality of our wines to inspire you as much as they inspire us. If you're curious to see what we've shipped so far, check our club archive.
Are there any perks of being a member?
Yes, being a wine club member has its benefits! When logged in, you receive an automatic 10% discount on selected boxes in our shop.
Where do you ship, and how much does it cost?
We ship from our headquarters in Barcelona to 30 countries (so far). We use custom certified packaging to protect your wine bottles while in transit, and all orders are trackable. In terms of costs, to simplify we've worked hard to narrow things down to an easy pricing structure based on three zones: Spain Peninsula and Portugal: 8.47€. France, Italy, Switzerland, Slovenia, Germany, Austria, Slovakia, Belgium, Luxembourg, Netherlands, Denmark, Poland, Czech Republic, Andorra, Vatican, San Marino, Monaco, Balearic Islands, and Liechtenstein: 18.15€. Sweden, Finland, Ireland, Croatia, Greece, Romania, Bulgaria, Lithuania, Latvia, Estonia: 36.30€.
I don't see my country on the list!
Because of shipping costs and taxes our list is currently limited, but we're working to update the number of countries we're able to ship to in the near future. If your order just can't wait, please get in touch and we'll do our best to help.
What is the difference between starting with the current month or the next month?
We try to keep things as simple as possible. If you'd like to join the wine club with the box for the current month, we'll happily get things underway so long as stocks last, and you'll be charged at check-out starting with the present month. If you'd like to start your membership with the following month's selection, you won't be charged until the end of the month, when the next delivery is getting ready to ship.
When should I expect to receive my box?
All boxes for the current month are dispatched within five working days of receiving a new order, while recurring wine club memberships are shipped within the first week of each month. Delivery times vary between two and five working days, depending on the final destination. If you have any problems with your delivery, or any feedback at all, please don't hesitate to get in touch. You can also read more about our shipping policies here.
Can I upgrade or downgrade my membership?
You can decide to change which box you receive, even for just one month. Please inform us ahead of the recurring charge—we charge on the last day of each month—so that we can fix it for you for the upcoming one. Once you've already been charged for the new box, we can only offer upgrades depending on stock availability.
Can I change my delivery address?
Sure, you can do that directly from your account page. If you wish to have your monthly box delivered to a temporary address in a different country, we can arrange it so long as the new destination is within our list of countries. Please let us know in advance, as shipping charges may differ according to the shipping zone, and we'd like to make sure all goes smoothly.
Can I delay my monthly delivery?
If you are travelling or moving house or just need to take a break, you can choose to pause your deliveries. Just let us know and we will hold your boxes until you are ready to have them delivered.
What happens if I am not home when the courier attempts delivery?
Sometimes, the courier company will attempt to deliver your wine when no one is home and no neighbor / building attendant / etc. is able to receive the package for you. In this case, the courier company will take your wine to a nearby parcel center. You will normally have about 2 weeks to organize pickup from the parcel center. During this period, the courier company will be in touch with you via email and/or SMS with all necessary instructions. If you are unable to organize pickup of your wine from the local parcel center during the established period, the wine will be sent back to us at our warehouse in Barcelona. If this happens, we will send it back to you and bill you for a 2nd shipping charge, as we want you to get your wine!
How do I cancel my membership if I change my mind?
You can cancel your membership at any time from your account page. No questions asked, no fees charged.
Can I buy a membership as a gift for someone?
In the future we'll have a dedicated feature that allows you to buy a gift subscription. In the meantime, you can purchase one as a regular membership and simply change the delivery address to the gift recipient's. If you'd like to insert a note, we'd kindly ask you to write exactly what you'd like to say in the dedicated comment field at check-out. Otherwise we can't guarantee it will be included. And don't worry, we won't give the surprise away.
Tell a friend!
If you love your wine club membership, why not tell a friend. If they also sign up, we'll send you a gift bottle for each member who joins, on us. They can simply include your name in the comment section at check-out. The more the merrier!
¡Salud!