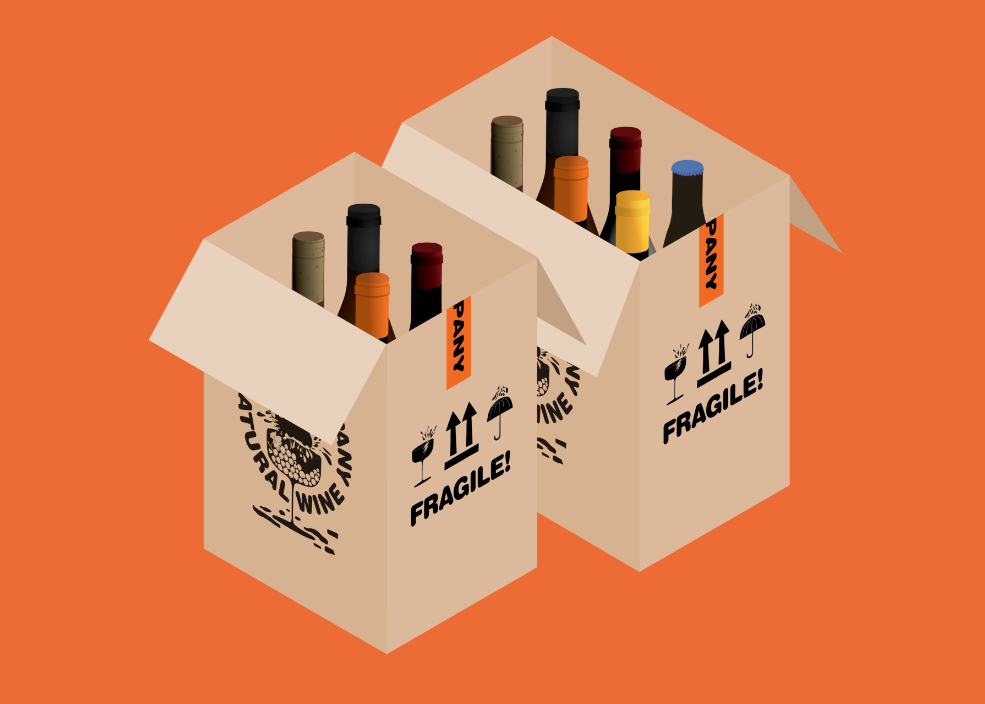 Easy Membership
This membership allows you to access our Make-A-Box feature, where you can custom select from our wine club archive. And also enjoy the perks of the events we do worldwide!
X
Shipping information
We ship by courier from our warehouse in Barcelona using custom wine packaging, every order is trackable and insured. To simplify we've worked hard to narrow things down to an easy pricing structure based on three zones, for any box up to 6 bottles.
ZONE 1
Spain Peninsula, Portugal
8.47€
ZONE 2
France, Italy, Switzerland, Slovenia, Germany, Austria, Slovakia, Belgium, Luxembourg, Netherlands, Denmark, Poland, Czech Republic, Andorra, Vatican, San Marino, Monaco, Balearic Islands, Liechtenstein
18.15€
ZONE 3
Sweden, Finland, Ireland, Croatia, Greece, Romania, Bulgaria, Lithuania, Estonia, Latvia
36.30€
For more detailed information, click here