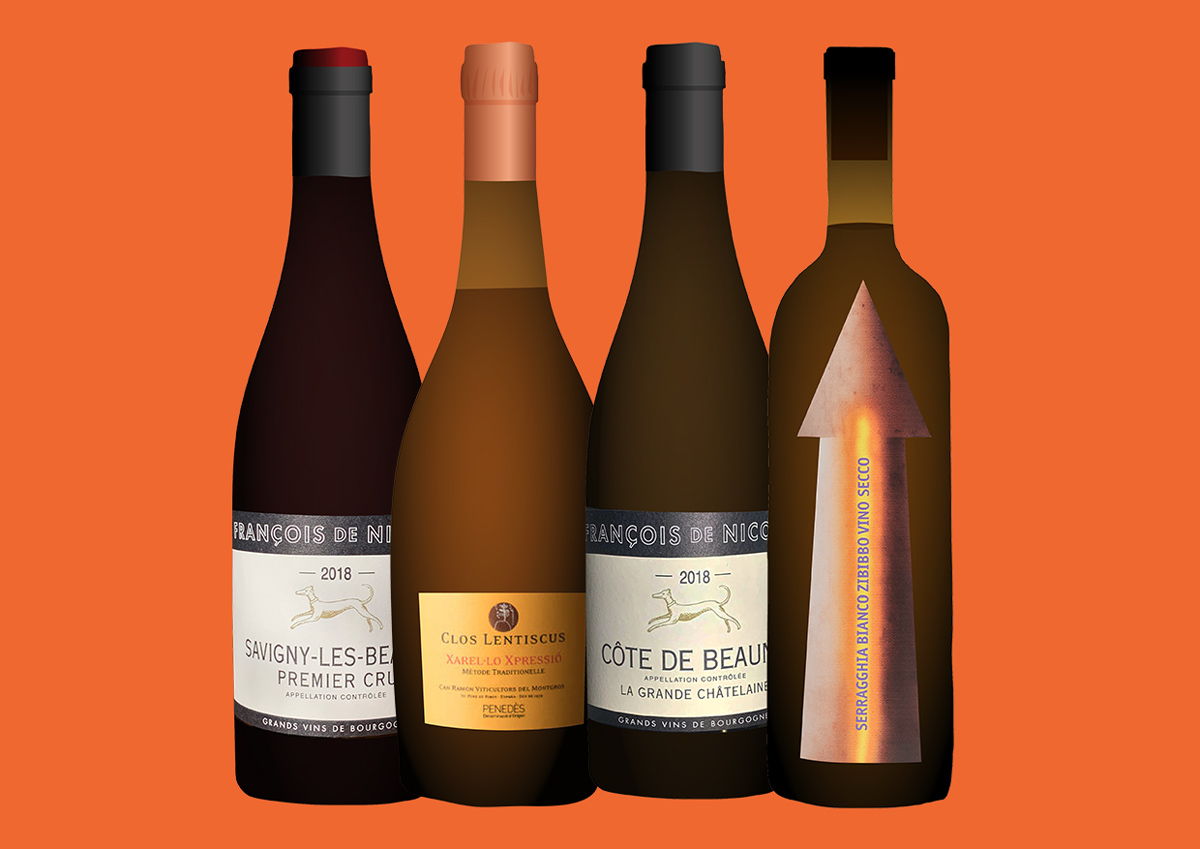 SOLD OUT
Dinner Party Box
We've pulled out all the stops with this selection of fine wines, ranging from the obligatory bubbles to some hard-to-find gems, the perfect accompaniment to days and nights of celebrations.
X
Shipping information
We ship by courier from our warehouse in Barcelona using custom wine packaging, every order is trackable and insured. To simplify we've worked hard to narrow things down to an easy pricing structure based on three zones, for any box up to 6 bottles.
ZONE 1
Spain Peninsula, Portugal
8.47€
ZONE 2
France, Italy, Switzerland, Slovenia, Germany, Austria, Slovakia, Belgium, Luxembourg, Netherlands, Denmark, Poland, Czech Republic, Andorra, Vatican, San Marino, Monaco, Balearic Islands, Liechtenstein
18.15€
ZONE 3
Sweden, Finland, Ireland, Croatia, Greece, Romania, Bulgaria, Lithuania, Estonia, Latvia
36.30€
For more detailed information, click here
What's in the box?

Serragghia Bianco Zibibbo
Azienda Agricola Serragghia, 2019
Zibibbo
Italy
A cult wine from the irrepressible Gabrio Bini, a trained architect from Milan who says he spent his whole life trying to be anonymous, but who, despite himself, has entered the legend with his wine. We can vouch for the second part at least, as the hugely aromatic Bianco is the perfect rare gem to pull out for an occasion.

Savigny-lès-Beaune, 1er Cru
François de Nicolay, 2018
Pinot Noir
France
De Nicolay sourced his grapes from Savigny-lès-Beaune, an appellation known for producing more powerful and robust versions of this lighter-bodied variety, and the 2018 vintage certainly has the deep cherry colour and characteristic notes of subtle spice and leather on the nose typical of the region.

Côte De Beaune, La Grande Châtelaine
François de Nicolay, 2018
Chardonnay
France
Here we have a second bottle from François de Nicolay, which is all about sourcing organically farmed grapes from choice locations around Burgundy. It's also an unimpeachable classic, a Chardonnay grown in the region of Côte de Beaune, reputed for having the finest Chardonnays anywhere around.

Xarel·lo Xpressió
Clos Lentiscus , 2010
Xarel·lo, Xarel·lo Vermell
Spain
There is no category of celebration that we would not wish to feature a bottle of Xarel·lo Xpressió. Its intense honey flavour makes it perfect for dessert or, frankly, anything heading towards breakfast. Among other details, the winemaker at Clos Lentiscus, Manel Avinyó, refers to himself as the #BubbleMan.